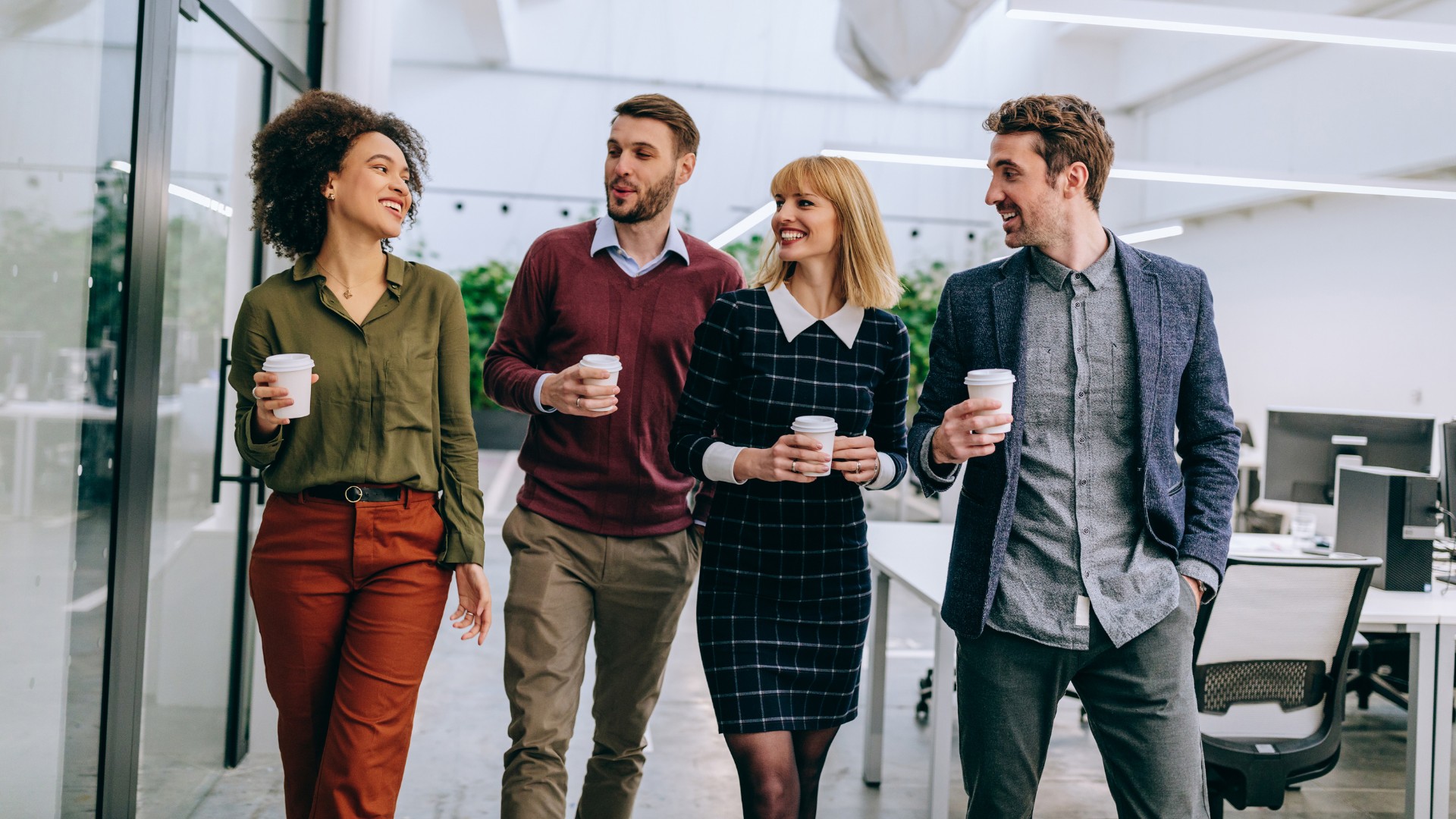 Hack Corporate Health Consulting & Communication
Innovative health management for the future of your company.
Welcome!
Investing in the health of your employees is the essential building block for the future of your company.
Numerous studies prove it:
Healthy employees are more creative, more productive, more innovative, more stress-resistant, more motivated and more loyal.

We advise companies on health management, as well as the associated corporate communications, and are focused on excellent results. We appreciate working with great clients.
Making Corporate Health matter
Health is the key to a company's success.
Create the optimal framework conditions for your employees in the working world of tomorrow.
Clients
A selection of our clients
Klea Simon
Chief People & Culture Officer I Liganova GmbH
"Before working with Hack Corporate Health Consulting & Communication (HCHCC), our health management was still lacking essential strategy. We weren't sure how to set up, implement and communicate our health management in a sustainable way. Thanks to HCHCC, we now have a 150-page action plan with comprehensive analyses of the status quo, the key messages of our communication, the key action areas and a catalog of measures including a roadmap for the entire year. This has taken our health management to a whole new level, and we can feel it in the motivation and performance of our teams."
Nadja Amireh
Founder and owner I Wake Up Communications
"We started the 4-day week in our team this year as a pilot project. We wanted to have the project accompanied by a professional side. HCHCC enables us to use a scientifically validated questionnaire to record the measurable effects of the changeover to the 4-day week on the stress experience, motivation and psychological well-being of our employees, in order to plan measures and next steps based on this."
Natalie Jessen
Consulting Manager Consumer Industries Services I SAP
"We had invited Aurelia as a guest speaker on the topic of depression for our circle of in-house coaches, who especially accompany colleagues in overload situations - be it for prevention, during acute phases or even after longer periods of time off due to illness. In her unique way, Aurelia shared her knowledge and experience with us, gave us valuable input and answered important questions, such as: What are the signs to look for that indicate an illness? What are the different forms of depression? How can I as a coach best support depressed people and what are the possibilities of self-help? Thank you very much for the great lecture and the many new impulses, dear Aurelia."
Mental Health in Numbers - The need for action is high
One in five employees in Germany has already been diagnosed with depression at least once.
The number of sick leaves due to mental illness has increased by more than 50% in recent years.
Work-related mental stress causes costs of almost 30 billion euros annually.
67% of people with mental health problems do not talk to their employer because they are afraid of their employer's reaction.
30% of employees feel that they cannot openly tell their employer about the stress they are currently under.
Mental Health in Numbers - The good news
When people can focus on their well-being,
their loyalty to the company increases by 31%.
Highly engaged teams have 21% higher productivity.
The ROI of workplace mental health interventions is overwhelmingly positive, with an average ROI of 4:1.
Companies that focus on their culture and mental health achieve twice the growth of their competitors within three years.
89% of employees
in companies that support well-being initiatives would recommend their company as a good place to work.
Corporate Health as a success factor
Hack Corporate Health Consulting & Communication supports people in companies with modern, scientifically based tools, analysis procedures and offers to stay psychologically healthy, happy and productive.
Corporate Health Communication
Setting up a holistic, stringent communication strategy for health benefits to employees as well as to external stakeholders and target groups is another component of our consulting services.